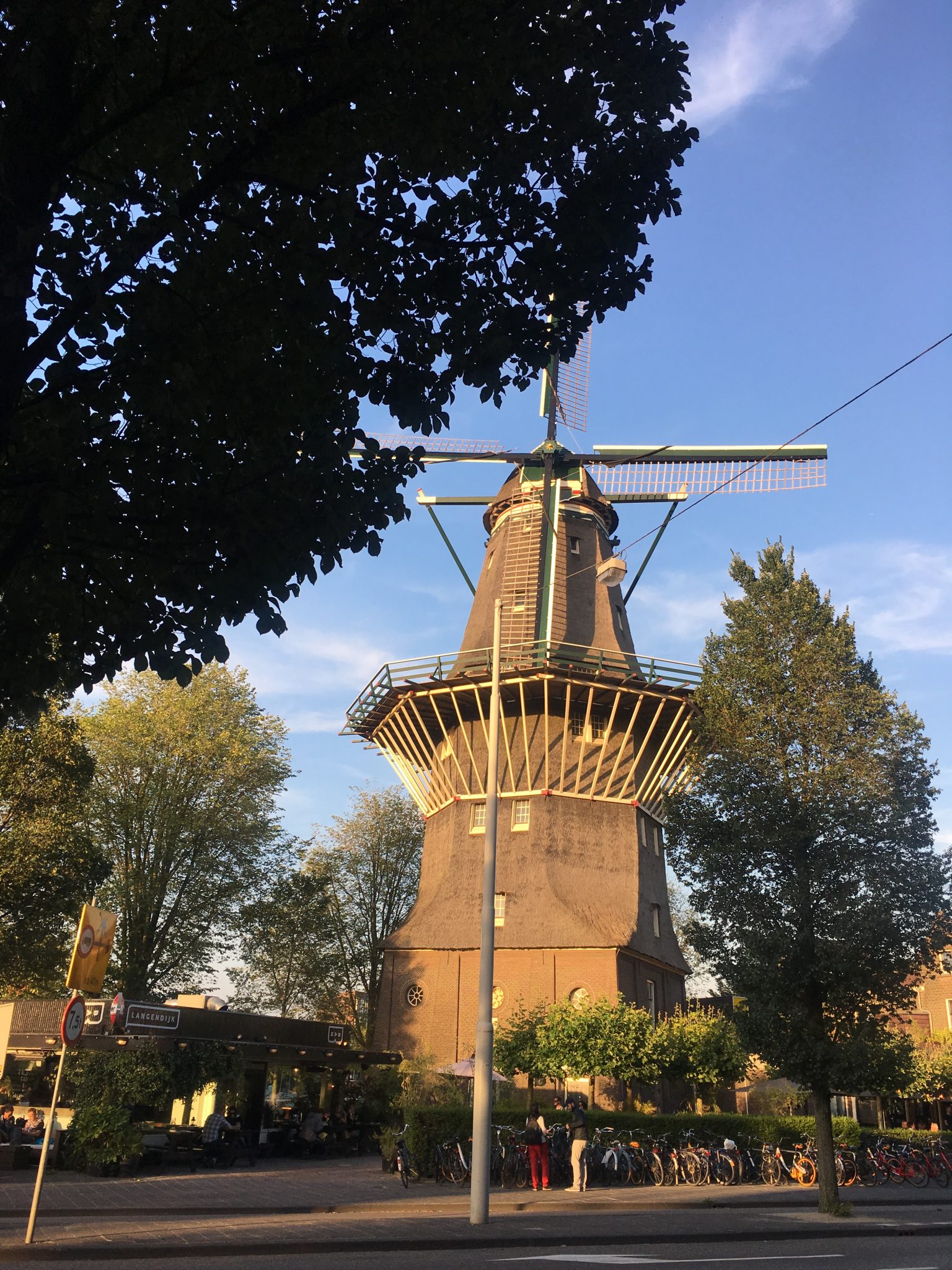 We celebrated our 10 year anniversary in Amsterdam, a city I'd never visited but now love for its never-ending bike lanes and vegan friendly restaurants.
For four glorious days, we traveled only on foot or by bicycle. Getting in the taxi to leave for the airport felt stifling after pedaling everywhere.
I didn't "work out" on vacation, but we walked for miles, biked for more, and I felt energized just from being my own mode of transportation.
We saw so much of the city that we typically miss in places where the metro is the way to go.
It reminded me how lucky I am that my kids can bike to school through our relatively quiet neighborhood, and to focus on that instead of wishing it felt safe to even bike to the grocery store in my town.
So… when I rule the world, there shall be bike lanes. (With no mopeds allowed, come on Amsterdam that's terrifying.) And wind mills next to breweries. And vegan restaurants serving up kindness in the form of fried cauliflower. And museums showcasing pacifistic street art like Banksy's. And a definite yes to the Tesla Model S as the dominant taxi vehicle!