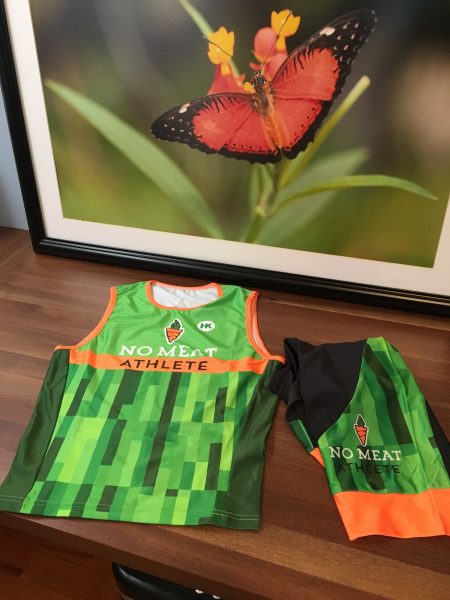 I got some new triathlon gear! I pre-ordered this limited edition No Meat Athlete tri outfit months ago and it just arrived.
When I ordered it back in May I was struggling with plantar fasciitis and my decision to drop out of Tri For a Cure based on my doctor's recommendation.
That might seem like the worst time to order new triathlon gear, but it was actually the best. Hitting "submit" on that order form was a promise to myself that this wasn't the end. There would be other races.
I knew it would arrive in September around the time of my birthday, and it seemed like the perfect gift to myself. (It was.)
I have my sights set on the Sebago Lake Triathlon in June 2018. I'll finally get to test out my improved swim skills!
I even have my outfit all picked out.
Think these guys will come watch me race?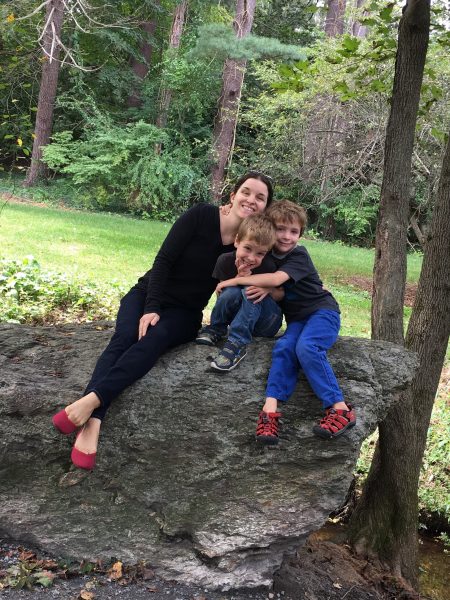 Happy New Year to everyone who celebrates! We spent our day off from school in the best place possible: outside. Will suggested we take this photo of all three of us using my camera timer. I'm glad we did 🙂