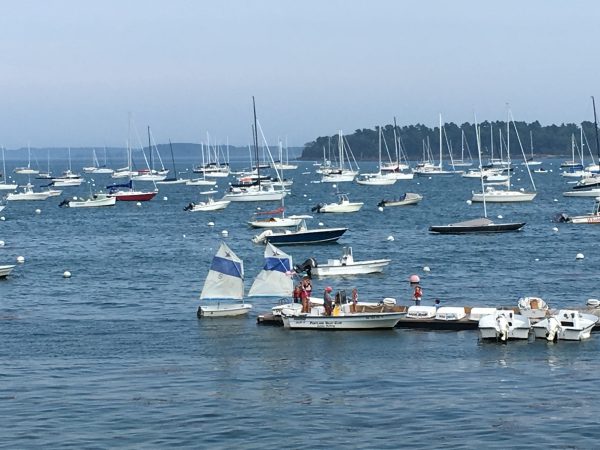 We're making the most of the last full week of summer before school starts!
The boys are in sailing camp every day this week from 1-4 pm.
They're sailing tiny little sailboats around the dock area and loving every second.
There's not really enough time for me to go back home in between, so Monday I had lunch and watched the eclipse in Portland with Greg, Tuesday I went Freeport outlet shopping with my mom, and Wednesday I went for a gorgeous bike ride.
Two islands, 22 miles, and one shower at the yacht club when I got back. (Thanks guys, hope those aren't members only. At least we're patronizing sailing camp?)
Check out the views!
Makes me think about where I could bike at home in Massachusetts if I drove a short distance first.