I'd love to connect! One of the best parts of blogging has been exchanging emails with my readers and hearing about their running. Here are some great ways to reach me.
Note: I don't accept guest content or offer link-backs, but I am often willing to help vegan start-ups as a beta-tester. If you're doing work that promotes plant-based eating, feel free to reach out!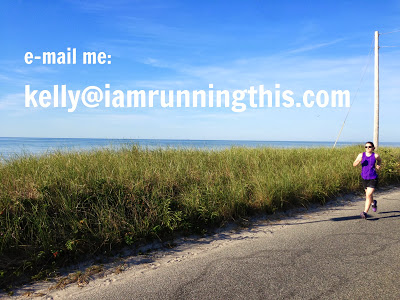 Twitter: Follow me on twitter, and tweet me your runs! @iamrunningthis
Facebook: Like my page on Facebook: http://www.facebook.com/iamrunningthis
Instagram: kellycaiazzo
Comment on my posts! I've made it easy with no sign-ins and I love hearing from people and responding.