Download my free e-book: Form A Fitness Game Plan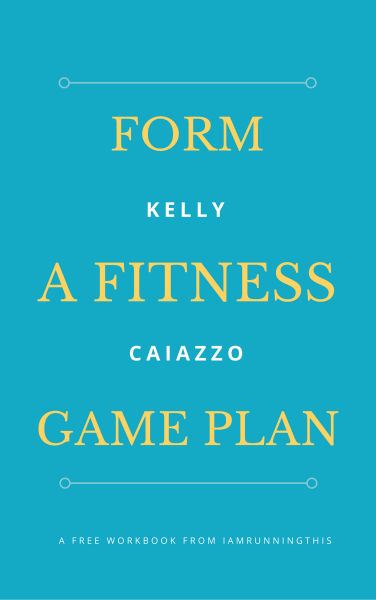 Have a love/hate relationship with your New Year's Resolutions?
I can help!
Download my free e-book designed to help you make great fitness goals for 2018 and meet them. I've taken the best advice from this blog and turning it into a downloadable workbook that will help you apply it to your own life.
In Form a Fitness Game Plan I walk you through forming a thoughtful goal, making time for fitness, and coming up with a plan for success.
The included worksheets will help you to create your own custom plan for fitness success in 2018.
This e-book is designed to help anyone, whether you're hoping to get moving consistently for the first time or are interested in tackling a new race distance.
Informed by research in motivation and habit formation and inspired by my own experiences, this workbook will help you take the great advice out there and turn it into an actionable personalized strategy for success!
I hope you'll enjoy using it as much as I've enjoyed creating it.