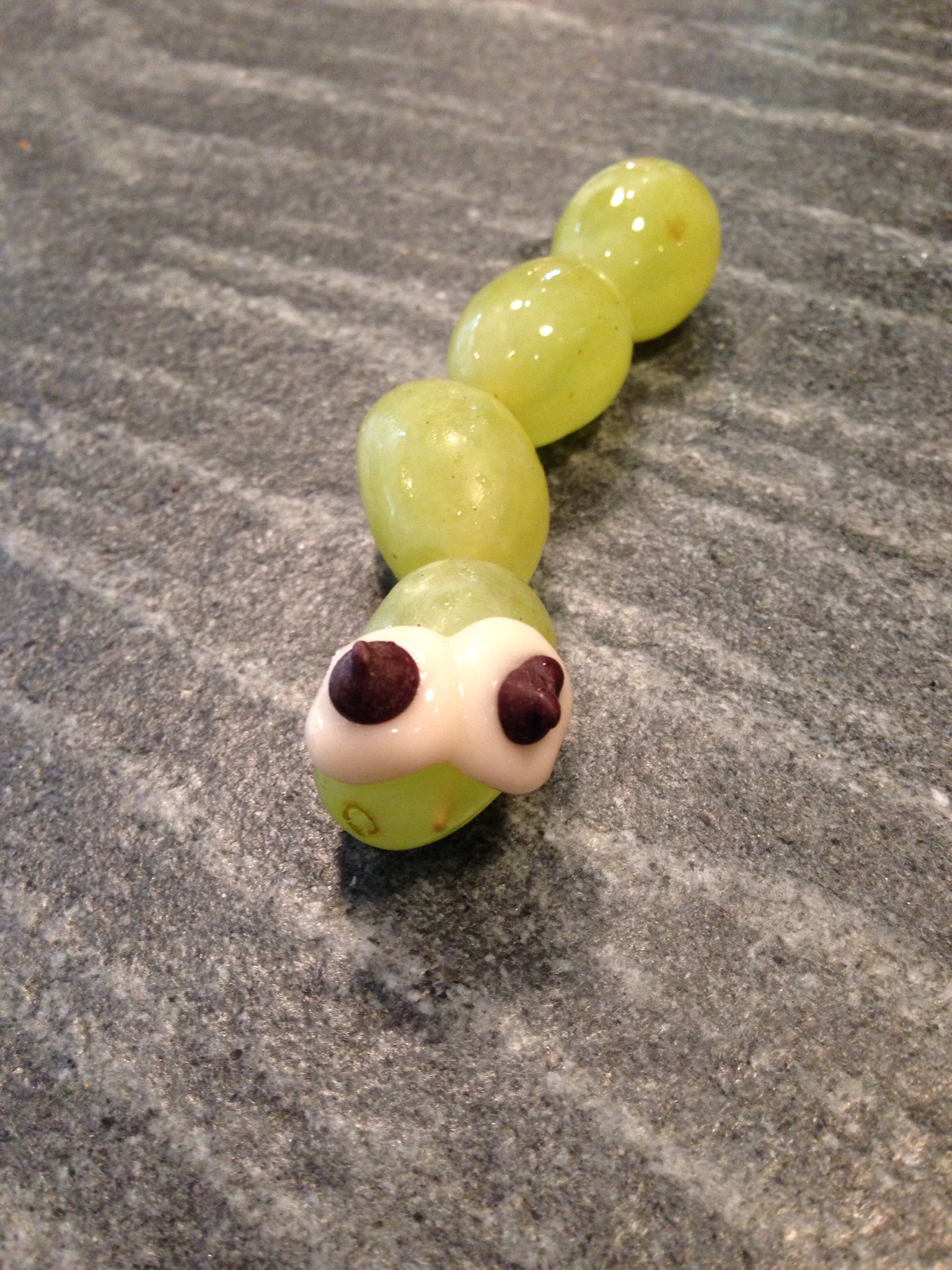 Greg and I are hosting Will's school Halloween party tomorrow morning!  I'm the class parent for Will's class, and got to work with the other class parent to organize crafts, plan food, and then we're actually hosting the event at our house.  Just over 70 people are coming!  That'll be fine, right?
It actually WILL be fine, because the other class parent used Sign Up Genius to ask people to contribute all of the craft supplies, coffee, etc. and she and I are just handling the food.
We had two goals for the food – we wanted it to be completely safe for all of our guests, and we wanted it to be healthy.  Some of Will's school friends have allergies, so we wanted everything to be nut free, soy free, dairy free and egg free.  (The latter two are extra easy for me since we're vegan and don't use those ingredients anyway.)
vegan googly eyes: I found a great recipe online for vegan googly eyes at ForkandBeans.com and used rice milk and vanilla extract to make them completely allergy free.  We're going to use them to decorate grape worms, strawberries, and dried apricots.
Pinterest has a ton of healthy Halloween ideas, and I loved the "boo-nanas" that kept popping up everywhere, so we're serving a platter of bananas cut in half with Enjoy Life (vegan, nut free, soy free, dairy free) chocolate chips to make ghost faces on them.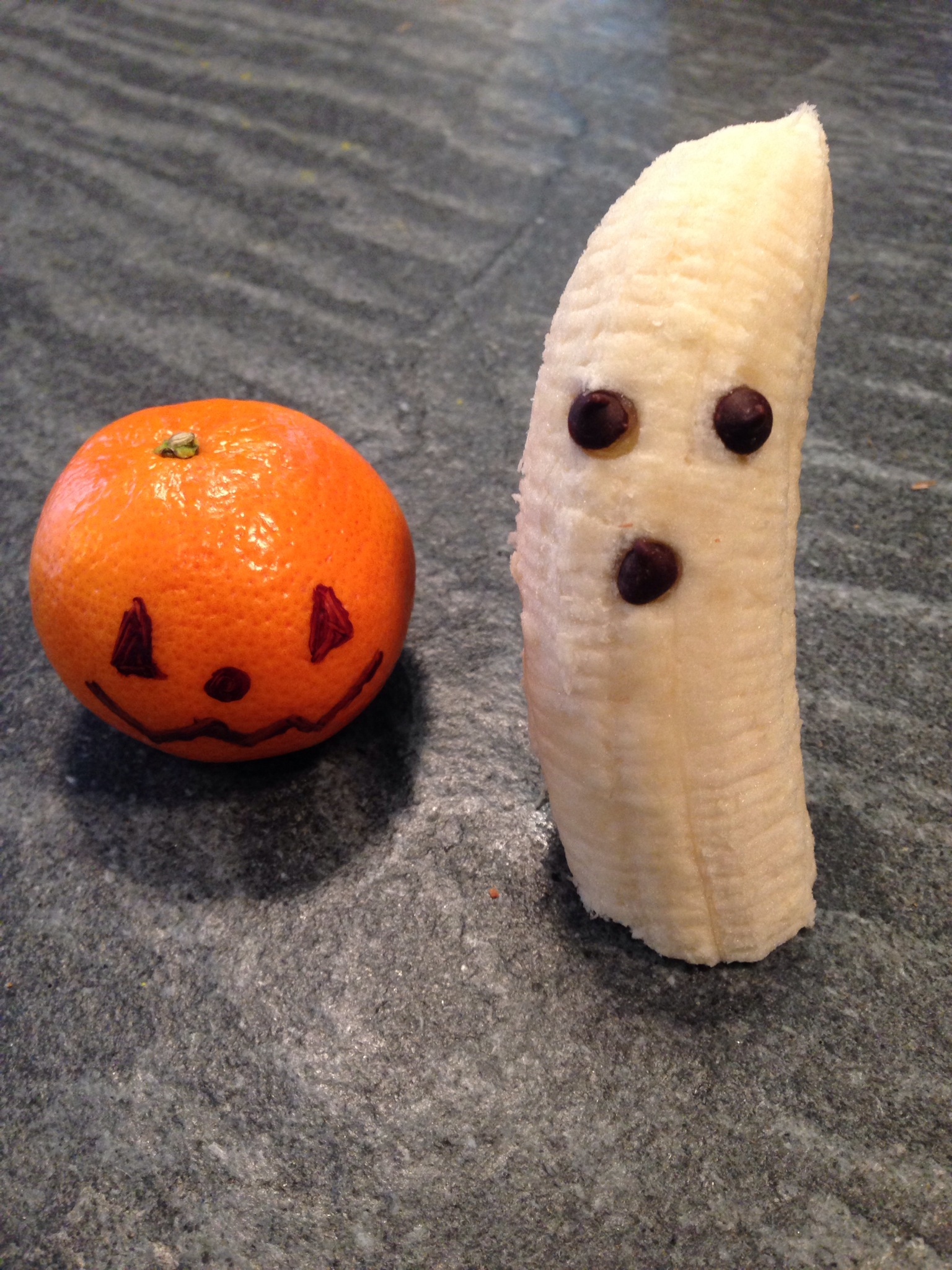 We're also serving clementines with jack-o-lantern faces drawn on them.  I love this idea because they're not peeled, so leftovers can be saved easily after the party is over!  Less waste is always a win for me 🙂
We're also doing a jack-o-lantern made out of baby carrots with grapes to form the face on a big platter – no photo of that because the other class parent is going to assemble it for tomorrow.
Add some allergy-safe pretzels (Bachmann's came recommended) and hummus, and we've got ourselves a party!
I'll take some pictures of the platters tomorrow – but for now, I thought I'd share what I've been up to all morning instead of writing my blog or running!