This is where I'll summarize my class experiences for my 2017 New Year's Resolution to try every class at my gym, The Equinox in Chestnut Hill.
Click on any class name to read my full review.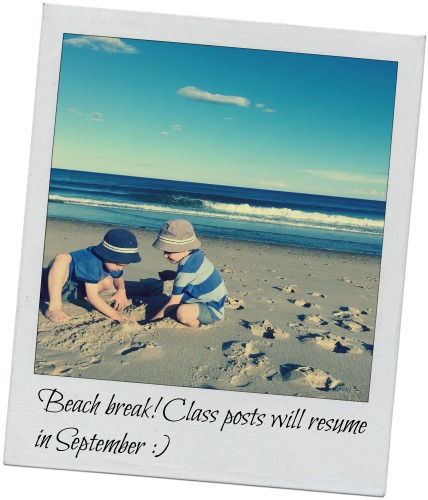 June 5th, TRX MAX: A circuit workout with three stations, all with two different exercises to be done for a minute each before progressing to the next station. Fast paced cardio segments in between the 3 circuit rotations, ending with core work and a little stretching. TRX made up one of the 3 stations. Challenging strength and cardio combo.
April 27th, Core Synergy: A low impact strength, balance and flexibility class using mostly body weight and some barbells. Included squats, balance work, high plank work, and leg works. Many exercises had stages 1, 2 or 3 so you could easily modify.
April 23rd, Tabata: An intense cardio and strength training combination class with almost no recovery time between sets. Barbell work, jumping, lunges, squats, planks, burpees, lots of sweat with no muscles ignored and no time wasted.
April 5th, Damage Control: Short intervals of cardio and strength work followed by brief recovery periods. Included weight work (about ten-pound dumbbells), squats, burpees, push-ups and some jumping.
April 3rd, Power Yoga: A great opportunity for those comfortable with a beginner yoga class to expand their practice with more challenging work and less description of beginner poses and sequences. Included crow pose and headstand.
March 27th, Pilates: After a dynamic warm-up, mat work utilized the weight of the body and legs, a circle, ball, and light weights (briefly) to work on core flexibility and strength. Great for feeling parts of your abs you didn't realize existed.
March 26th, Yoga for Runners: A class clearly planned with the runner in mind. Familiar yoga poses like Warrior One and Downward Facing Dog complemented deep hip stretches, lunge variations, lower back work, gentle twists, and shoulder and neck exercises. The instructor is a runner as well as a yoga teacher and his knowledge of both was evident.
March 25th, Gold Barre: Clear ballet and figure skating influences throughout. A low impact workout: jumps were optional and not a large part of the class and the modified version was still challenging especially if you went lower into the bend. Great for anyone looking to increase lower body and core strength in a low-impact environment while also gently toning the arms.
March 24th, Performance Cycling: Hard intervals. I mean hard. But welcoming instructor who reminded people they could modify. Structured so that you could get a maximum intensity performance class, but you didn't feel awkward if you pushed a bit too hard and skipped the next effort. Great class for someone who wants to get stronger.
March 13th, Zumba: Fast paced dance moves that frequently changed direction. This class may leave beginners feeling lost and frustrated. Once you know what you're doing this class could be really fun.
March 11th, The Cut: Fun fun fun fun fun. Most of the class used 2 pound weights and kickboxing sequences with about a 5:1 punch to kick ratio. Sequences would be demonstrated and we'd walk through them slowly for a bit, and then the music would accelerate and we'd go into the sequence full-speed. A wonderful combination of strength, cardio and pure enjoyment.
March 6th, Stacked!: A fun and challenging pyramid workout. Exercises were done for 30 seconds each and each set built on itself. First, we did 30 seconds of diagonal lunges. Then we had the next step demonstrated and we did 30 seconds of diagonal lunges AND 30 seconds of jump rope. Etc. until we were doing a 3 minute solid set of 6 exercises for 30 seconds each, then on to a second pyramid after a rest. A solid full-body workout in just under an hour.
February 28th, Vinyasa Yoga: Some flowing yoga and also some holding of balances or positions. Absolute beginners might prefer a more restorative yoga class or a private introduction since it can be hard to flow through poses without knowledge of those poses. Challenging hour long class, definitely felt it in arms and legs the next day.
February 27th, Aquasport: Low impact workout. Not as easy as you'd think. This class was easy to modify; if you're running through the water as fast as you can, it becomes a great resistance workout. Many of the exercises involved moving barbell floats under water. It's not overly easy keeping those things down and moving them in a controlled way.
February 18th, Studio Cycling: Classic studio cycling. Some intervals, a few longer efforts, good music. Like any indoor cycling class I've taken, a lot depends on the instructor. Finding an instructor you enjoy who plays music you like is key!
February 17th, Pure Strength: 100% strength workout. There were four stations in the room and each station had a mat for floor work and some sort of weight exercise. We partnered up and rotated through stations together. One partner would do the weight exercise while the other one did mat work, and then we would switch after 2-8 reps of the weights.
February 3rd, Pilates Fusion: A great all-in-one fitness class that combines light strength work with a little cardio and numerous flexibility and range of movement exercises. A wonderful anti-aging class; gentle and effective. The first part of the class was some cardio and then a weight routine using light weights. Similar feel to an aerobics class. Second part of the class was more traditional pilates mat work.
January 24th, The Pursuit: Indoor cycling class with a twist. What makes The Pursuit different from other indoor cycling classes is that they display your individual or team stats on the wall for different games while you're riding. Your individual stats will be displayed by bike number for some of the games, and there's a leader board at the end of each segment. After the class, the full leaderboard is available online with your username and photo if you supplied one. A motivating and fun experience that gets you to push hard for some longer intervals (most of the games were 9-10 minutes long.)
January 18th, Best Butt Ever: We used weights, a resistance band around the thighs, a step and gliders. I seriously enjoyed this class. The diversity of exercises was fun, and the instructor played great techno music perfectly matched to the sequences we were doing. Class was more strength than cardio, but there's still jumping jacks and some fast cardio sequences. Go because it's fun, not because you want to look a certain way.
January 16th, True Barre: I left class feeling like I had worked a lot of different muscle groups in isolation. Felt closer to pilates than ballet, almost no resemblance to a traditional ballet barre routine. Focused more on strength training than flexibility or cardio. Good diversity of age in class participants.
January 13th, Firestarter: This cardio intense class used a step to do different exercise sequences in pyramid intervals. A lot of jumping, definitely a lot of sweating, definitely an elevated heart-rate throughout the half hour.