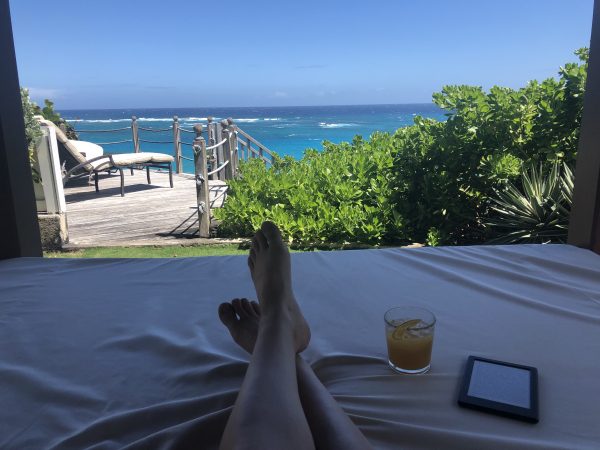 We were lucky enough to get away over February break for a warm and relaxing vacation!
Before we left, I packed some of my favorite eco-friendly vacation items.
Reef Friendly Sunscreen
A sleeveless dress from encircled that can be worn 6 ways
A long scarf with snaps that can be worn many ways and turns into a blanket for the plane
My reusable water bottle and coffee mug
A list of vegan-friendly dining options on the island
Reef Friendly Sunscreen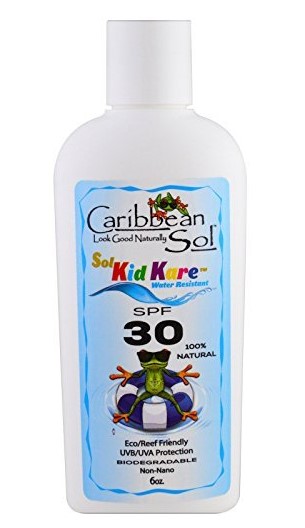 Oxybenzone is an ingredient in many sunscreens, but not only is it an endocrine disruptor, it's also damaging to coral reefs. It's such a hazard to our oceans that Hawaii is considering banning the use of oxybenzone sunscreens. Read a NY Times article about it here. Look for alternatives that are labeled "reef safe" – they'll be safer for you, too. The Environmental Working Group's Skindeep database is an excellent resource for evaluating the safety of sunscreens and their efficacy. Their top kids' sunscreen list includes a rating of it's UVA/UVB balance as well as ranking the health concerns associated with ingredients. For our recent trip, we went with Caribbean Sol Kid Care. Read its EWG ranking here. I liked that it comes in a 6 oz size to reduce packaging and that the container is recyclable. We've also had good luck with ThinkSport and Kiss My Face.
Putting on SPF garments helps reduce the time spent slathering on sunscreen, so I also loved my SunSmart SPF 50 shirt from L.L. Bean and the kids' bucket hats and durable rash guards that reduced their sun exposure all week.
A Versatile Sleeveless Dress – from encircled.co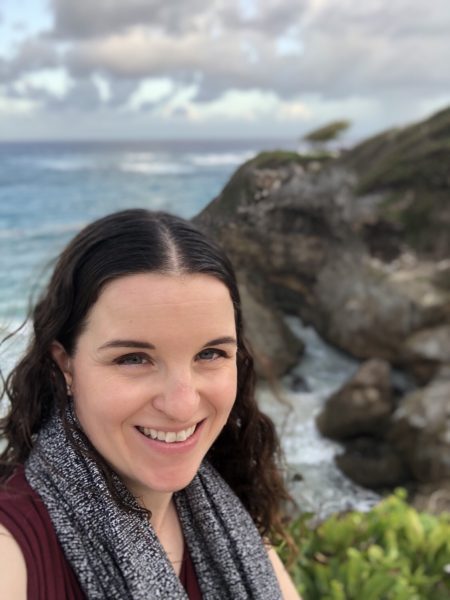 You can't see it well here, but that pretty burgundy dress I have on can be worn as either a boat neck or scoop neck in three different lengths: dress, tunic or top. I wore it as a dress to dinner one night, and as a top with linen pants another night. It's made of OEKO-TEX Standard certified modal, and I'm tempted to snap up the long-sleeved black dress because it's such a versatile staple that allows me to purchase fewer clothing items and pack less.  Encircled.co makes a variety of multi-wear, convertible dresses and tops. The one I have on is the Sleeveless Revolve Dress.
Convertible Scarf
The scarf I'm wearing in that picture has snaps to help you wear it a variety of different ways. It also means it can be unsnapped and turned into a blanket for the plane.
My Reusable Water Bottle AND Coffee Mug
It feels a little anti-minimalist to bring both a reusable water bottle and a travel coffee mug in my carry-on, but we used both all week. Greg and I can split a coffee from the travel mug on vacation, meaning we could save two disposable coffee cups and lids every time we headed out on a morning adventure. Plus, it keeps my coffee the perfect temperature for hours.
I use a hydroflask water bottle and contigo coffee mug, but the market is saturated with good options if you don't have one already.
Vegan Friendly Dining Options
We were in Barbados, which had several vegan restaurants and veg-friendly options many other places. One cool discovery was Rastafarian "Ital" food. Shortened from "vital", ital food is plant-based and unprocessed with limited added salts. We had three meals at this amazing Ital cafe near where we stayed. Rice and lentils, mashed sweet potato with pineapple, chickpea and lentil fritters… it was insanely delicious, filling, and reasonably priced.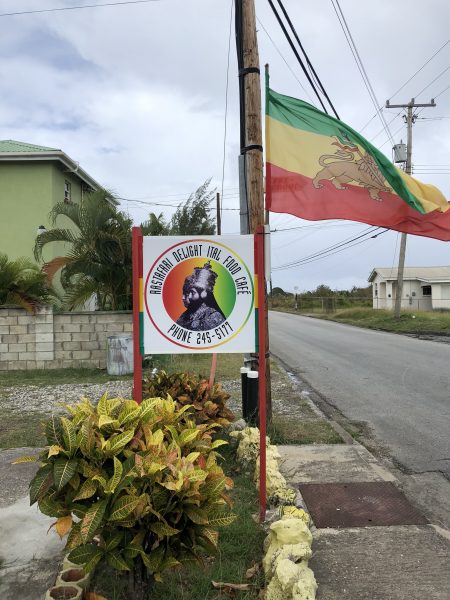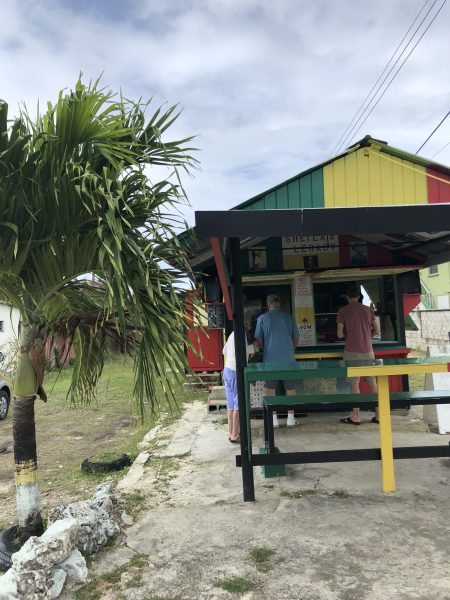 Also… refuse the straw!
I always try to remember to say "no straw, please" when I order drinks. It's especially gratifying when I remember if I'm having a rum punch next to an ocean with a beautiful breeze… no one wants their straw to be swept away into the ocean where it can kill wildlife. Even if you throw it in the trash or recycling responsibly, that might not be enough to keep it out of our oceans. And many islands have limited or no recycling facilities. But islanders are pretty chill – if you don't want a straw, that's no problem. If you bring your own cup, that's not a problem either.
Score.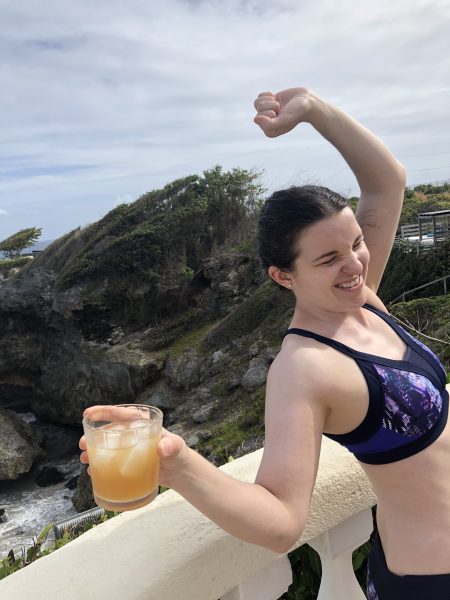 Links in this post ARE NOT affiliate links – I get nothing if you buy. So only buy what you need!