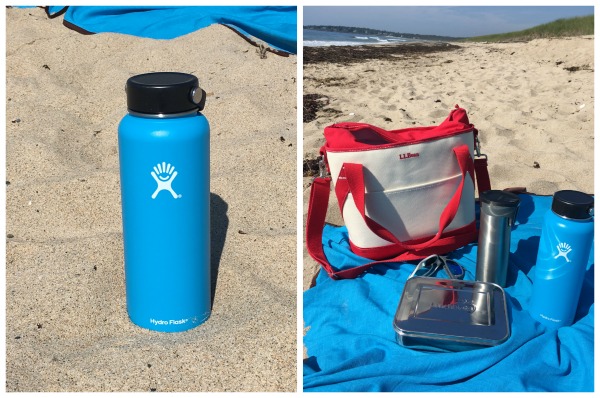 It's nearing the end of July, but it's not too late to jump on board the Plastic Free July challenge! You can eliminate your reliance on single use plastics by investing in some gorgeous reusable options (but shop your kitchen drawers for ones you already own, first!).
Sustainable Wellesley just shared an article about how much plastic there is in the world, and how recycling isn't going to be an effective enough solution: http://www.wbur.org/npr/538166682/plastic-is-everywhere-and-recycling-isnt-the-end-of-it
But do we really need stats and comparisons to the size of countries that could be covered ankle deep in plastic to know deep down that it's better not to use single-use plastic items? If the world's population used plastic utensils for just one picnic, isn't that absolutely insane when you consider that it doesn't biodegrade?
It's unsustainable.
It's also a great excuse to fall in love (or in love again!) with some gorgeous reusables. Shop your garage for unused picnic sets and clean out your reusable water bottle drawer and get in the habit of reusing!
Some of my favorites are pictured above.
My essentials:
Double-walled beverage containers: A double walled stainless steel water bottle will keep drinks cold for hours, even on a hot sunny day. I'll have ice remaining after hours on the beach! Same goes for hot drinks – a thermos with double walls and a leak proof lid means you can toss coffee right into your bag and enjoy it whenever.
Metal food containers: glass is taboo pool-side and at many amusement parks and camps, so I like using my kids' metal lunch containers to bring snacks with us in the summer.
An easy-to-carry insulated bag: Do you have a cooler you love to carry? L.L. Bean makes my favorite – it's shaped like a tote bag but insulated, making it easy to carry and roomy enough for drinks, snacks and your phone & reading material tucked neatly into the exterior pocket.
Reusable napkins: I wrap muffins in them and bring them to the beach or use them to clean sticky hands after peanut butter and jelly sandwiches. They can be dipped into the ocean or wetted with a water bottle to wipe sand off hands before a picnic, and they're less likely to blow away than a paper napkin.
Utensils: Pick up some spare metal utensils and wrap them in a napkin or toss them into a clean cosmetics bag to add to your cooler. You can sometimes find great ones at rummage sales. It's great to have a travel set that looks different from your normal flatware and can be stored with your cooler.
Considerations: Before you buy… does it fit in your cupholder? In your bag? How easy is it to clean? How heavy will it be when full?
Not sure where to start? Keep a log of situations when you use a disposable or single-use plastic item during your day, and do a little problem solving to replace them. Keep a reusable coffee cup in your car, clean it out when you get to work and return it to the cup holder on your evening commute so it's ready for the next day.
And remember… it's not all or nothing. Tackle the easiest change first, and soon you'll be as attached to your reusables as we are 🙂