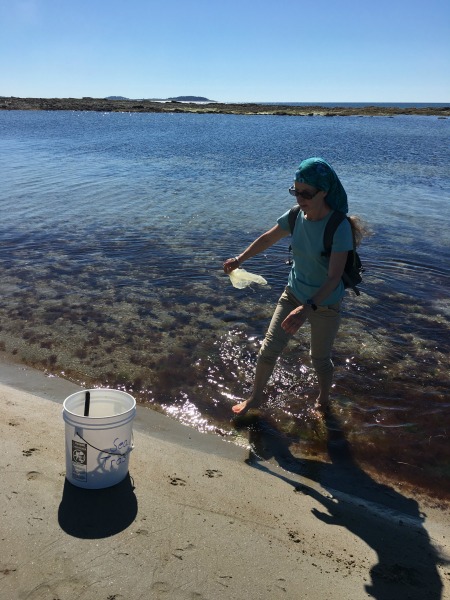 This is my mom pulling a piece of plastic out of the ocean (which seals sometimes mistake for jellyfish) and placing it in her "sea trash bucket."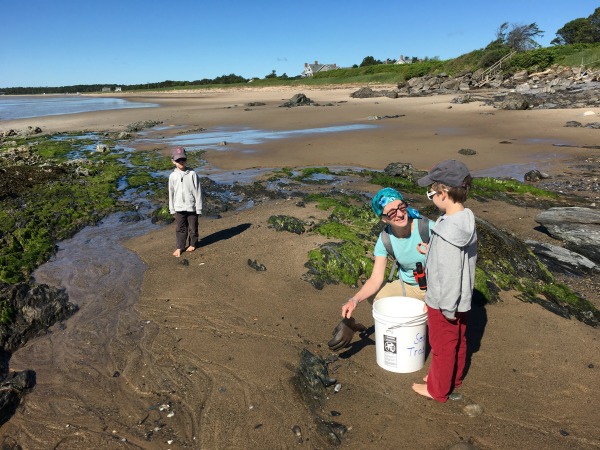 My mom loves to walk on the beach and sea glass, and she brings her bucket with her and fills it with trash as she goes.
The seaglass goes in her pockets.
Today my sons helped her fill an entire bucket on our morning walk together.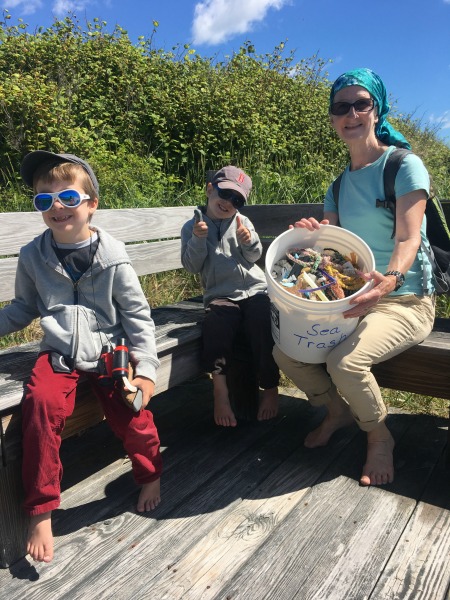 My mom showed them the restricted area for piping plovers and explained why we have to be careful because their "nests" are often just holes in the sand.
They found shells and seaglass and driftwood.
It was wonderful, and picking up trash was part of the fun.
The bucket of sea trash reminds me of something renowned animal activist Colleen Patrick-Goudreau says: that we cannot "choose" to make a difference. Our actions DO make a difference.
Much of the trash that ends up in our oceans is not intentionally littered. Even when we do our best to properly dispose of items, bits of trash can be blown away from urban trashcans and down storm drains.
But we also make a difference when we picnic on the beach and bring our food in ziplock bags that get away from us. Or have balloons at a birthday party or special event. Or place trash on top of an overflowing city trashcan where it's not properly contained.
Our little bucket of sea trash reminds me not just to do good when I can, but to try to lessen the negative impact I have, too.
Get the margarita, decline the straw.
And if you've got a bucket and a sharpie… you know what to do.
Missing my work-out posts? I'm missing my workouts! I'll be back at my New Year's Resolution when I return to MA in September, and I'll be running, swimming and biking more up here soon. Oh, and mom and I are taking a surf lesson in July. You'll be hearing about it, trust me! Hope your summer is filled with activity you love.