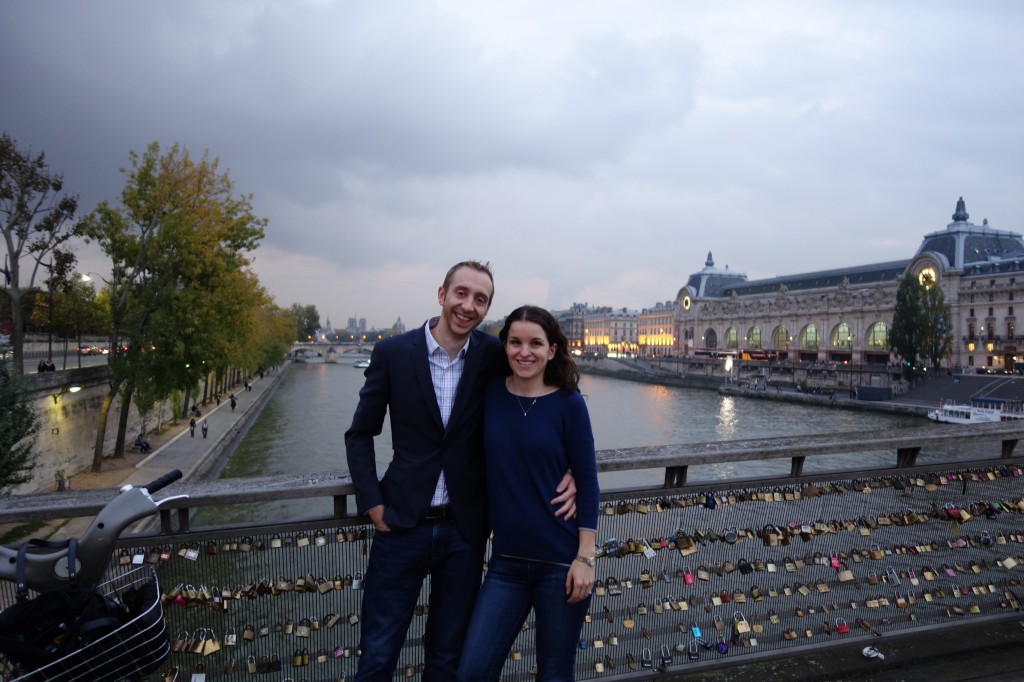 Biking was one of my favorite parts of visiting Paris.  The Parisians have a wonderful public bike system called Velib', where you can borrow a bike from one of the stations located all over the city, and return it somewhere else.  We purchased a week-long pass, which allowed us unlimited rides of 30 minutes or less for only 8 euro.  We loved biking so much that we usually ended up riding longer than that, but the rates were reasonable and the money goes into improving the system.  Works for me.
There was a Velib' station right outside our hotel, and once we discovered the amazing bike lanes of Paris, we quickly found ourselves biking to and from dinner rather than using the metro.
One of the benefits of having such an active spouse is I could look at a map, discover the restaurant we wanted to eat at was 11 metro stops away, and suggest we bike 35 minutes to get there instead.  After dinner we'd walk around a little to see the area the restaurant was in, and then bike back to the hotel.  Then we'd stop at our favorite cafe for a glass of champagne, before riding 5 minutes over to the Eiffel tower to see it light up at night.
Did I mention how much I love living an active lifestyle?  One of the best things running has done for me is given me the endurance and desire to whiz down an open bike lane through the city of lights at midnight.  Gorgeous. Amazing. Powerful. Beautiful. Peaceful.
If you're planning a visit to Paris yourself, I highly recommend checking out the Velib bikes!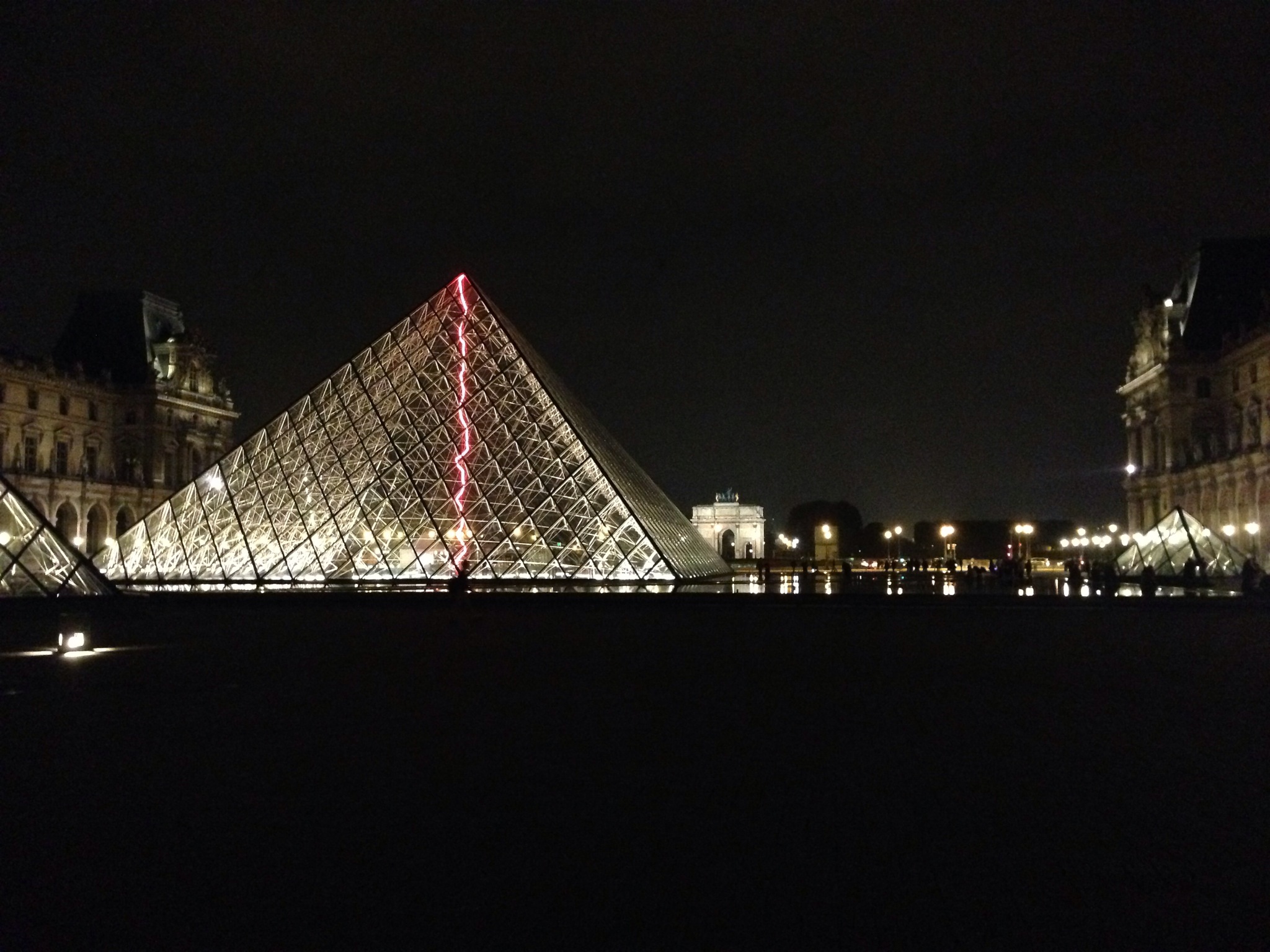 Tips for using Velib' bikes in Paris:
Bike lanes: There are designated bike lanes in many areas of Paris (you even get your own stop light!), but sometimes they're shared with buses and taxis.  Rush-hour biking in a shared lane with these vehicles is not for the inexperienced or faint of heart.  I occasionally preferred to walk my bike on the sidewalk until conditions improved.
Helmets: You can borrow the bikes… but not helmets.  If you're going to do a lot of biking, it might be wise to bring your own.
Get the app: There's an app for the i-phone that has maps of all the different Velib stations – it's worth looking into.
30 min free: The first 30 minutes of biking are included in your velib pass, with incremental charges after that.
Buy ahead: You can purchase your pass online in advance and you'll pick when you want it activated, and your pin number.  They'll assign you an ID number on your receipt, and you'll need both the ID number and your 4 digit pin in order to take out a bike.
Station maps: Velib stations display a map of other stations – this is handy for planning where to return your bike near your destination.
Stations fill up: Late at night, most of the bikes are at stations rather than in use, and it can be difficult to find a spot to return your bike.  This is when it's really helpful to have the Velib' map with you, so you can find the closest alternative spot to return your bike.
Check your bike: Gently lift a bike and push the pedal down to give the wheel a spin prior to renting it to make sure it's in good condition.  It's custom to turn a seat backwards on a bike if there's a problem with it.
Choose routes according to your experience: Plan your bike route based on your level of urban biking experience.  If you're not comfortable biking directly in traffic, stick to the paths surrounding major attractions.  Velib' is a great way to ride around the paths in front of the Eiffel Tower, around the Louvre to see it lit up at night, and in the nearby Bois de Bologne.  After dinner is a beautiful time to ride in these areas when there are fewer tourists and plenty of room to bicycle.  There are some places along the Seine where the bike paths are completely separated from traffic for several miles – that would be a beautiful and safe bike ride for someone of any experience!  Don't talk yourself out of Velib' because Parisian traffic frightens you (as it should), just choose your route wisely!