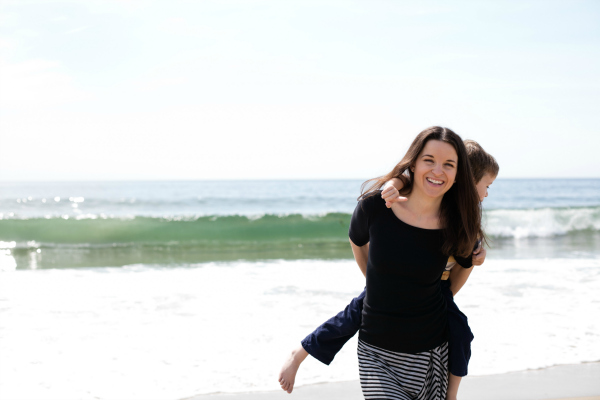 Welcome! I'm Kelly Caiazzo, a vegan, environmentalist, half marathon runner, amateur triathlete and mother of two boys.
i am running this is a blog about living my best running life. It started when I was training for my very first half marathon in 2013, and has evolved to include adventures in plant-based eating, mindfulness, triathlon training and most recently trying every single class my gym offers.
I began running in July of 2012 when my second son was 4 months old.  I'd never run a mile in my life, but I decided to tackle some post-partum depression with Couch to 5k. I did, it worked, and I never stopped running. I moved on to half marathons, (in November of 2016, I ran my eighth), triathlons, and fitness classes. My love of being active continues to grow and expand.
I love the positive changes exercise has brought to my life, from the quality time I spend outside doing it to the endorphin rush and added energy. Fitness makes me a happier person who is more capable of handling the challenges of daily life.
Education: I'm certified in plant-based nutrition from the T. Colin Campbell Center for Nutrition Studies, and I have a B.A. and M.A. in History from Emory University and an M. Ed. from Harvard University. My background has helped me as I seek to read as much as I can about parenting, nutrition, health, happiness, and other subjects where improving my expertise could positively impact my family.
Nutrition: In October of 2013, our family switched to a whole foods, plant-based diet after watching the documentaries Forks Over Knives and Vegucated. I've never felt better, and after reading the research presented in the China Study I'm convinced that a plant-based diet is the best disease prevention I could offer my family in a world stricken by cancer and heart disease. Since then I've earned my certificate in plant-based nutrition, volunteered as a mentor for Vegan Outreach, been featured by the plant-based meal planning service Lighter, and contributed to Definition Fitness Magazine. A former high school teacher, I'm also available to speak to high school and college classrooms about the environmental and health impacts of our food choices.
i am running this shares the insights I discover as I run, swim, bike, eat, live, parent and run just a little more.